Welcome! On this subsidiary website of "CYBERVANIA," you will find photos I have taken, plus photos given to me as a gift. This album also includes Annual Holiday E-mail Greetings I constructed with ClickArt 400,000 and Microsoft Paint.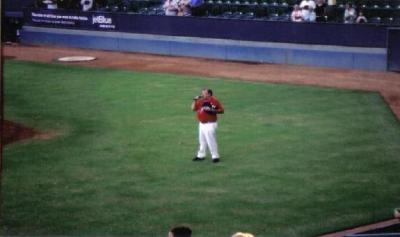 Sung National Anthem--Long Beach Armada Game 2006.
Given to me by Long Beach Armada Fan.
Comments (0) | Add a Comment